The
World Press Photo
exhibition is one I look forward to every year. It is dedicated to exemplary photojournalism and documentary photography, and in my mind, serves as a vivid and emotive reminder of the events and themes which have in many ways come to characterise the year gone by.
Gary Knight, the Chair of the 2014 Jury, in his introduction to the exhibition stresses that it is the photography of the issues and events being judged - not the events and issues themselves - and that it is the purview of the media that publish photography, and of the individual photographers who make the photographs, to editorialise the images. As I walked through the exhibition, you can't help editorialising the images entering your mind - feeling and reacting to the emotions provoked, the memories returning of the event as it unfolded when it did earlier in the year (and in the absence of memory, questioning one's lack of awareness), and the admiration for the photographer's skill and timing to capture the moment - often arresting and disturbing in it's subject matter.
This year, the exhibition is enhanced by an app containing helpful information and some multimedia, including bios, details of the camera/photo settings used, and brief audio snippets of context narrated by some of the photographers themselves.
Hope you make the time to visit and find below some of my favourites from the exhibition:
© Out of Eden, John Stanmeyer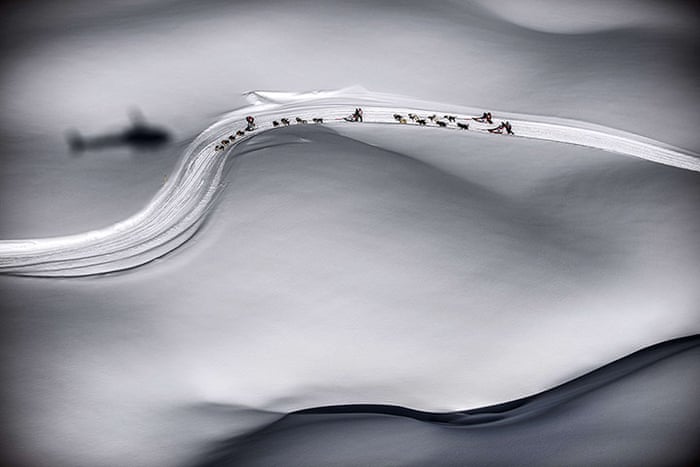 © La Grande Odysee, Jeff Pachoud
© Massacre at Westgate Mall, Tyler Hicks
© Typhoon Haiyan, Chris McGrath
© Street Dogs, Julie McGuire
© Toxic Beauty, Kacper Kowalski
© Collapse of Rana Plaza, Rahul Talukder
© War and Mental Health after Crisis, Robin Hammond
© Final Embrace, Taslima Akhter
The World Press Photo exhibition will be held at the Royal Festival Hall until the 26th of November.